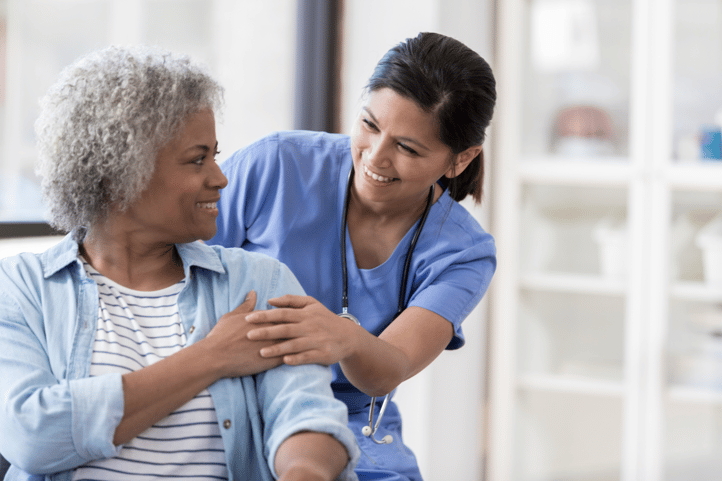 There are more than 8,400 regional hospitals in the U.S., which is down from about 9,000 a decade ago, but slightly up since 2020. Regional and rural hospitals face a harsh set of circumstances different from major metropolitan areas.
A regional hospital often has a geographically widespread patient base of people with few other healthcare options due to limited access and rural hospitals closing. It's difficult for patients and employees to travel to far-flung facilities. Meanwhile, most regional hospitals have such high utilization rates that their patient loads strain their resources, putting pressure on everyone including the billing and coding staff.
How is your healthcare organization handling this challenging environment? Do you have effective regional hospital billing, training, and revenue cycle management (RCM) practices? This article shares some of the most common obstacles to smooth billing, plus best practices your organization can implement immediately.
Why Regional Hospital Billing Training is So Important
Properly training the billing team within a regional hospital is of paramount importance to ensure seamless operations, accurate revenue management, and regulatory compliance. The billing team serves as a critical link between patient care and financial processes, directly impacting the center's financial health and reputation. In the complex landscape of healthcare billing, regional hospitals must navigate intricate coding, insurance requirements, and evolving reimbursement rules. Adequate training equips the billing team with the knowledge and skills needed to accurately code procedures, submit claims, follow up on denials, and handle intricate payer relationships.
Regional Hospital Billing Training Tips
Here are some training tips to consider:
Comprehensive Coding Training: Provide in-depth training on medical coding systems (such as CPT, HCPCS, and ICD-10) to ensure accurate procedure and diagnosis coding. Cover coding guidelines, modifiers, and documentation requirements.
Payer Knowledge: Familiarize the team with various insurance plans, reimbursement policies, and billing requirements of different payers.
Claims Submission Process: Train staff on the proper procedure for submitting claims electronically or via paper. Emphasize the importance of accurate and complete claim forms to avoid rejections or delays.
Denial Management: Teach strategies for analyzing and resolving claim denials. This includes understanding denial codes, addressing coding issues, and following up with payers.
Patient Eligibility Verification: Train staff to verify patients' insurance coverage, benefits, and pre-authorization requirements before procedures. This helps prevent billing issues later.
Common Regional Hospital Billing Challenges
Depending on the size of your organization, you may only have a handful of people with the expertise to manage your billing. Teams are usually small and must focus on current payments rather than more in-depth and value-added activities like reviewing aging bills, resubmitting declined reimbursement claims, and looking for potential sources of new revenue.
It takes time and focus to go through older accounts receivable (AR) to conduct strategic revenue analysis. Your team members may not have the regional hospital coding training it takes to effectively minimize inefficiencies while finding fresh approaches to maximizing revenue. The team at Altruis has extensive coding knowledge and can handle everything from the basics of billing tasks to advanced strategic analysis.
Altruis releases AR backlogs by investigating their sources and resolving systemic problems. We go deep into your billing and coding processes to identify solutions that will provide measurable financial benefits for your healthcare organization. Each process improvement we pinpoint and address will reduce your costs and speed up your revenue cycle.
Regional Hospital Facility Billing and Revenue Cycle Management
Altruis helps regional hospitals streamline their billing, coding, training, and more. If your regional hospital facility billing isn't as smooth and productive as it could be, here are some tips for improvement.
Claim Past-Due Revenue
Work with Altruis to generate a list of sources of past-due revenue still outstanding. When you allow the Altruis team to focus on pursuing payment for these aging bills, your internal staff can focus on current billing. This reduces stress for your staff while supporting a more productive billing process.
Build Your Capacity for Credentialing
Medical credentialing is as important as coding in terms of facilitating smooth billing. The credentialing step involves checking background information like licenses, educational qualifications, insurance information, compliance factors, and ensuring that the providers are par with the required insurance plans. This step keeps your facility qualified to care for patients profitably while preventing insurance conflicts, medical errors, and other expensive and embarrassing risks.
Overcome Denials and Resubmissions
Denied claims are an everyday part of claiming healthcare reimbursements. Coverage providers regularly reject claims that don't meet their requirements. Altruis improves your profitability with an effective process for overcoming denials and turning them into revenue.
Regional Hospital Coding, Training, and More With Altruis
Ready to take your billing to the next level and streamline your RCM process? Altruis is among the best regional hospital billing companies, revenue-focused billing, coding, credentialing, reimbursement, and more. We're the secret to maintaining strong revenue, even in the most challenging regional and rural healthcare settings.
Accelerate your billing cycle while keeping the focus on patient care in communities that desperately need your services. We help build stronger healthcare companies and stronger communities. Schedule a call with Altruis to learn more.