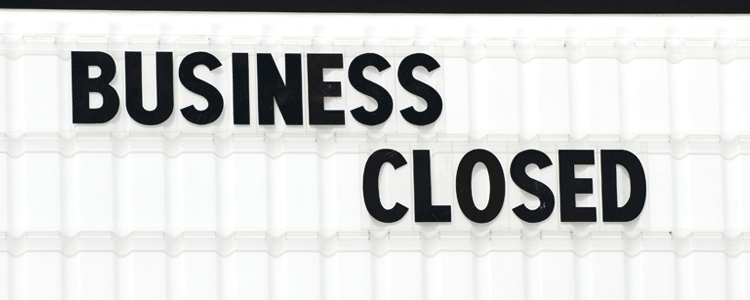 A whopping 21% of rural hospitals in the US are on the verge of closing, according to a 2019 report by Navigant. That's 430 rural hospitals across the country that are on the brink of closure. So, why are rural hospitals closing? They're closing because of declining populations in rural areas. As more people move to larger cities, fewer people go to rural hospitals, the number of Americans covered by government health plans has gone up and government reimbursement rates are low, resulting in the hospitals losing money. After losing money long enough, the hospitals close.
Another reason rural hospitals are struggling is that healthcare has been evolving from inpatient care to outpatient care. The trend is largely due to technologies that allow tests and procedures to take place outside of the acute care setting. When patients don't stay in the hospital, the need for a 24/7 overnight hospital starts to disappear. This can have a major impact on the lives of people who stay in rural communities, according to a study.
Consider this: approximately 50% of rural hospitals in the US lose money every year. There are 34 states with five or more rural hospitals at high financial risk. Mississippi alone has 31, Kansas has 29, Georgia has 26, and Alabama has 21. For Mississippi, that's 48% of its rural hospitals, and for Alabama, that's 50% of its rural hospitals.
In addition to providing healthcare, these hospitals have a big economic impact as well. When a rural hospital closes, the average unemployment rate jumps 1.6% and income drops 4% per person.
How many rural hospitals have closed?
Between January 2010 and January 2019, 95 rural hospitals closed, 32 of which were Critical Access Hospitals. Of those, 67 have been in the south. Texas has had the most rural hospital closures with 15, followed by Tennessee with nine, and Georgia with seven. Mississippi, Alabama, Missouri, and North Carolina all tied with five each.
So, why does the south have so many hospitals closing? The problem many people have is that their income is above the Medicaid eligibility levels but also below the Marketplace premium tax credits limit, according to the Kaiser Family Foundation. Approximately 89% of those people caught in this gap live in the south.
Of the rural hospitals that closed from 2013-2017, about 1 in every 3 was 20-35 miles away from the next closest hospital.
What does that mean? Over one million people no longer have convenient access to any type of care. Over 3,700 hospital beds are lost, creating over five million hospital days lost. And that number continues to grow with more facilities already experiencing financial hardship.
Partial hospital closures
While the number of rural hospitals closing is staggering, some hospitals are only partially closing. Some rural hospitals will close their obstetric units in order to keep the hospital open. Preterm and higher-risk births are more likely in counties without an obstetric unit, according to a study. Rural areas are also experiencing trauma center closures. This can be dangerous because as travel time to a provider increases, so does the chance of a negative outcome. Add to this the fact that when a hospital leaves, typically so do many of the mental health and substance abuse specialists that worked there.
Why is this so troubling?
Rural hospital closures are troubling not just because accessing care becomes inconvenient, it's because they are creating hospital deserts.
Approximately 30 million Americans do not live within an hour of a trauma center.
Due to distances to emergency rooms, accidental deaths are 50% higher in rural areas in comparison to urban areas.
Nearly 673 rural hospitals are at risk of shutting down.
For patients experiencing a heart attack or stroke, timing is everything.
"Every minute that you can get the patient into treatment sooner will represent some brain cells that are saved," Dr. Jeremy Brown, director of the National Institute of Health's Office of Emergency Care Research, told CNN.
How can rural hospitals survive?
You can see how important hospitals are to smaller communities. Can rural hospitals survive? If so, how can rural hospitals survive? With rural populations shrinking, it might seem impossible, but there are things that can help keep the doors open:
Look at the financials
Move more care from inpatient to outpatient settings
Help patients get better care at home
Reduce hospital readmissions
Look at the financials
Health coverage gains in states that expanded Medicaid to low-income adults have substantially improved rural hospitals' finances: Medicaid revenue has risen by 33 percent as a share of total rural hospital revenue since 2013. However, because off those high Medicaid numbers and a general decline in rural population counts, rural hospitals are simply losing people that need care. Some of those that do remain may not know, or want to apply for Medicaid coverage, and can further exacerbate the hospital's financial issues by presenting as self-pay and then defaulting on the bill.
Depending on the state demonstration waivers in place, a retroactive Medicaid solution can recover a sizable amount of AR that may have been written off as bad debt. Finding a partner that can do both the analysis and the collection will take the burden off of staff and workflows while providing cash that can go to operational support.
Making sure to capture WRAP payments, the amount equal to the amount or difference between the payment under the PPS methodology and the payment provided under managed care, can be another source of revenue that is sometimes overlooked or not collected correctly. Outsourcing revenue cycle management to a partner can ensure that rules and opportunities specific to the state are constantly being applied to the hospital's collection process.
Move more care from inpatient to outpatient settings
The transition from inpatient to outpatient services has been evolving over the last two decades with rural hospitals finding additional revenue opportunities in providing a range of non-medical services, with the availability of those services depending on hospital type, size, or community need.
In having a firm understanding of the social determinants of health in their communities, hospitals have the opportunity to play more than a clinical role and enter into partnerships to provide needed services such as Meals on Wheels, retirement housing or operate a retirement center to residents in the area. Providing these types of services allows the provider to take advantage of Medicare funding and create positive ties to the community.
Help patients get better care at home
Telehealth has become a more common method of delivering care as communication and internet accessibility has improved in rural areas. As many rural communities have fewer resources to prevent and treat chronic conditions and diseases, the risk of multiple chronic conditions is significant compared to the general population.
A chronic care management telehealth solution offers additional help managing the most common chronic conditions like arthritis, asthma, diabetes, hypertension, heart disease and HIV/AIDS and can be provided by a partner that supplies not only the staff, but also the software and billing for the solution. With Medicare and Medicaid covering the cost of care, offering medication management, 24/7 access for urgent care needs, medication review and other chronic care needs helps the community and the provider with additional revenue streams.
Reduce hospital readmissions
At the same time, a chronic care management solution can also provide preventive care to keep people out of the hospital. Incentives, including Medicare's Hospital Readmissions Reduction Program (HRRP), are driving the focus on making care more accessible and coordinated with ambulatory providers to avoid unnecessary inpatient stays. By reducing readmissions, providers can avoid potential Medicare penalties.
Helping rural populations adopt positive health behaviors can impact the rates of disparities in health status and mortality. Rural health hospitals and providers are on the front lines to impact healthcare access, understanding public health insurance opportunities, unhealthy behaviors, and chronic conditions. Partnering with a vendor that can identify all of the options to optimize your revenue cycle and beyond can help keep your doors open in the long term.