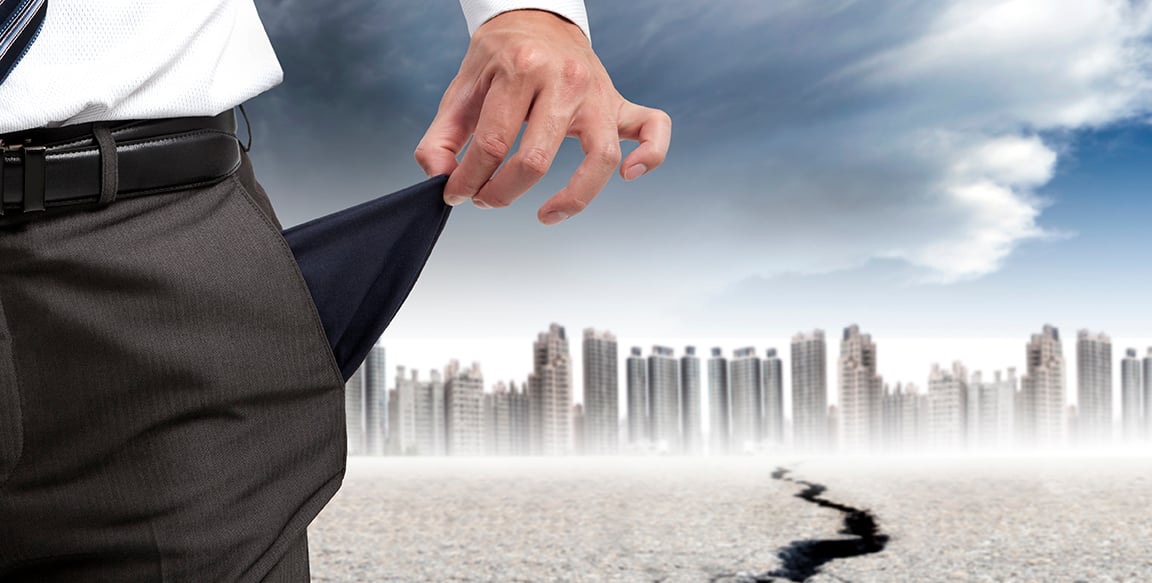 Medicaid expansion has helped safety net clinics stay afloat, reach more patients and reduce uncompensated care. That's important to remember as the Trump administration again tries to repeal the Affordable Care Act, and as state and local leaders move ahead with efforts to limit--perhaps even undermine--Medicaid. Will Medicaid Expansion be repealed? If Trump has his way then it certainly will.
Is Medicaid Expansion Good for the State?
Take, for instance, a new Commonwealth Fund survey of nearly 700 FQHC executive and clinical directors. It concluded that community health centers in Medicaid expansion states report being more financially stable and better able to provide behavioral health and social services than those in other states.
That's not news to those of us who work with safety net clinics, but it's important to have data to support common sense and experience.
How Does Medicaid Expansion Affect Hospitals and Health Centers?
Financial stability: Health centers in Medicaid expansion states are significantly more likely to have seen improvements in their financial stability (69% vs. 41%) since the ACA took effect.
Capacity: Significantly more (76% vs. 52%) centers in expansion states said felt they were better able to provide affordable care to their community.
Behavioral health services: Health centers in expansion states are more likely to address patients' behavioral health needs, including by:
providing medication-assisted treatment for opioid addiction (44% vs. 25%);
offering counseling and other behavioral health services (89% vs. 82%);
addressing social needs by coordinating patient care with community social service providers and offering transportation to and from medical appointments (58% v. 48%).
However, health centers in expansion states are more likely to report having unfilled positions for mental health (73% vs. 64%) and social service (45% vs. 36%) providers. "As health centers in expansion and non-expansion states alike look to expand provision of these services, such shortfalls in workforce capacity could present a barrier to care," the report notes.
Overall, this survey confirms what previous research has already shown: Community health centers in states that expanded Medicaid fare better--particularly because of fewer uninsured patients--compared to those in non-expansion states.
The entire health system benefits--or suffers. The authors of the report leave us with this warning: "Increased Medicaid revenue for health centers in states that expanded Medicaid may help improve the way they deliver care. Any further weakening of the ACA could increase the number of uninsured Americans and decrease health centers' revenue. If Congress does not renew federal funding for health centers … their ability to provide high-quality care to patients may be at risk. This could affect the entire U.S. health care system; whose success and efficiency depend on a high-performing safety net."
Hospitals at risk
The Commonwealth Fund survey is just one example of the recent research into the value of Medicaid expansion, much of which has focused on hospitals.
Hospital closures: Hospitals in Medicaid expansion states were 84% less likely to face hospital closures than their peers in non-expansion states, a new Health Affairs study showed. "Our results imply that reverting to pre-ACA eligibility levels would lead to particularly large increases in rural hospital closures. Such closures could lead to reduced access to care and a loss of highly skilled jobs, which could have detrimental impacts on local economies."
Uncompensated care: Hospitals in expansion states reported a 34%, or $6.2 million, decrease in uncompensated care costs post-expansion, according to a 2017 report from the Robert Wood Johnson Foundation and the Urban Institute.
DSH cuts: In April 2019, America's Essential Hospitals warned that Medicaid's pending disproportionate share hospital (DSH) cuts would push the facilities to a "breaking point."A $4 billion DSH reduction--which amounts to a third of current funding levels--is set for Oct 1.
It's no surprise then, that 85% of healthcare executives identified uncertainty about Medicaid as a top concern, according to a 2017 Deloitte survey.
The authors of the Commonwealth Fund study offer this dire warning: "Any further weakening of the ACA could increase the number of uninsured Americans and decrease health centers' revenue."
More Time and Better Reimbursements
It's a politically uncertain and volatile time, which means it's a financially uncertain and volatile time. Altruis is ready to help.
Let's start with behavioral health. Our behavioral health billing services team has a deep understanding of how payers interpret, and reimburse for, these services. This lets us accelerate and enhance reimbursement, giving you more time to provide much-needed services.
It's not just behavioral health, of course. Across the board, our revenue cycle management solutions result in higher remittance rates and increased revenue.
For example, Altruis RetroPay creates new revenue streams by automating the process that identifies Medicaid coverage and retroactively bills payers. This strengthens patient satisfaction while generating revenue that otherwise would have been written off as bad debt. However, keep in mind that more and more states are trying to abolish retroactive Medicaid, this opportunity may disappear.
Choose Wisely
We all know that billing and reimbursement processes have long proved challenging to many safety net providers. But sometimes, when these organizations try to strengthen their revenues, they instead drive up expenses and waste valuable time due to inefficient and ineffective methods.
Altruis isn't just another RCM company. Our service is seamless, and it supports your center by providing convenient billing, compliance and other aspects of the revenue cycle. As our name implies, our core values are set around providing more resources to empower our clients in the mission of serving others.
Let us help. Contact us today.