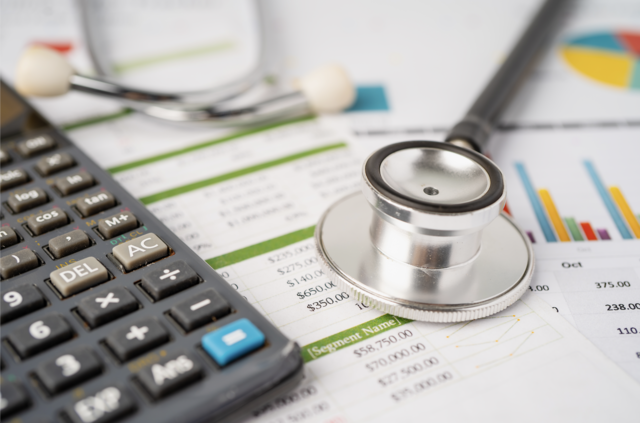 Learn when to add medical billing and revenue cycle management services to your healthcare organization to maximize profitability.
In healthcare, revenue cycle management (RCM) is a savvy business strategy that refines and optimizes organizational profitability. It involves analyzing data, adjusting procedures, and taking advantage of efficiencies to promote financial stability.
This article will help you decide whether your healthcare organization needs to explore new medical billing and revenue cycle management practices to improve its financial wellness. Below are several important factors to consider.
How to Know if You Need Medical Billing and Revenue Cycle Management Services
A good time to add billing and RCM services is when your organization needs a firm grasp on its financial status. Many times this isn't top of mind until we find ourselves struggling with staffing, reimbursement or our AR is out of control. The first step in working with an RCM service is conducting an internal review of current business practices to assess what's been successful and unsuccessful.
Your revenue cycle management advisor can examine your reimbursements, rejections, reconciliations, and other revenue-related details to look for warning signs that show you're missing revenue opportunities. They can also look for ways to streamline your practices to minimize wasteful activities and focus on the habits that lead to a financially stable healthcare practice.
Another key indicator that you need to take a step up in RCM services is having a high rate of reimbursement denials. For a federally-qualified healthcare center (FQHC), this is a red flag that shows something is amiss within your reimbursement submission management process. It's possible that you're misjudging the difference between rejections and denials, for example, and losing out on opportunities for additional income from Medicare or Medicaid.
What about your key performance indicators (KPIs)? These are the metrics that reveal the health of your organization in a financial sense. Consider whether your current medical billing and RCM practices support leveraging KPIs for optimal performance, or whether you may need additional help with this vital aspect of healthcare management.
Altruis Revenue Cycle Management Services
At Altruis, we use revenue cycle management techniques to refine healthcare processes and put the focus on profitability. We find new efficiencies that maximize revenue while minimizing the hassle and stress of managing a healthcare organization.
Upfront Billing Assessment
The Altruis approach starts with a billing review that looks closely at your billing practices and makes optimization recommendations. Healthcare companies often find this part of the process to be eye-opening and it comes as a relief to see so many new opportunities to improve billing practices and capture missed revenue.
Leverage Existing EHR and Clearinghouse
A clearinghouse works as a middleman between your billing department and the insurance company, Medicare/Medicaid, and other reimbursement sources. Altruis evaluates your current EHR and clearinghouse setup and handles scrubbing your data and ensuring its hygiene to facilitate maximum reimbursement success.
This involves maintaining strong practices regarding electronic health records (EHR) according to the rules of the Centers for Medicare and Medicaid Services (CMS). According to the CMS, skillful EHR management not only improves your organization's financial well-being, but also helps reduce medical errors, prevents duplications/delays, and adds to the nationwide accuracy and clarity of medical recordkeeping.
Services Tailored to Your Needs
Altruis partners with you to provided our medical billing and revenue cycle management services. We work with you to create a customized services partnership tailored to meet your specific needs. This means you won't pay for extraneous services you never use and each service we provide suits your organization perfectly. Our fees are tied to your success to ensure that we are focused on delivering the best results.
Multiple Billing Service Options and Functions
Altruis provides numerous options for your medical billing and RCM. These services include:
Provider enrollment and medical credentialing
Fee schedule review
Charge entry, scrubbing and claim submission
Payment posting
Cash reconciliation
Managing the claims process
A/R follow-up including denial management and appeals
Revenue recapture for uncompensated care
Preparation of patient statement
Reporting and analysis, including monthly review of KPI performance
Are Fast Results a Priority? Altruis Works at Top Speed to Implement Revenue Cycle Management Services.
Healthcare organizations are extremely fast-paced, so a medical billing and RCM solution must be able to work quickly to provide the benefits you expect to see.
Our RCM team will work with you to develop an implementation plan to get you started quickly. Typically, we are up and running with you in 30-60 days.
If fast results are a priority for your organization, Altruis can help with our RetroPay solution. Within one month, our medical billing and revenue cycle management partners see fast results like:
Daily new encounters through automated process searches to identify retroactive coverage for your uninsured patients
Payments from a new revenue stream, previously written off to bad debt
100% contingency, meaning we only get paid when you get paid
Improved patient experience compared to traditional collection methods
The only initial investment is one hour of your time. Schedule a call with Altruis to learn how we use the world's best strategies in healthcare revenue cycle management to help America's healthcare centers optimize revenue cycle management and accomplish outstanding financial performance.