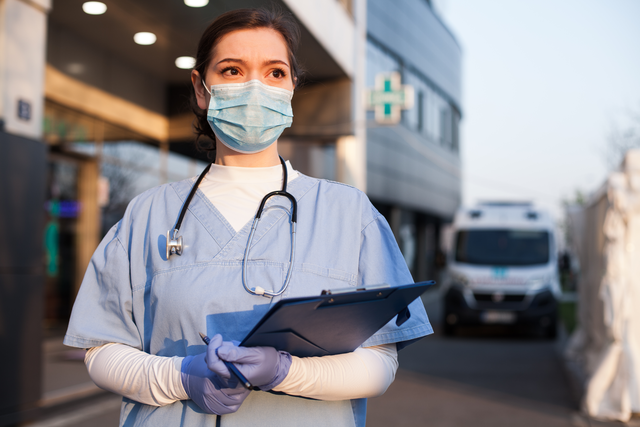 Altruis tracks the latest trends in healthcare revenue cycle management to help healthcare organizations maximize profitability.
Savvy healthcare professionals keep a keen eye on healthcare revenue cycle management (RCM), which refines and optimizes organizational profitability. Whenever a new trend arises, healthcare organizations should adjust relevant procedures to maintain financial stability.
The annual Revenue Cycle Management Virtual Summit highlights the latest challenges facing the industry. At this conference, the nation's revenue cycle managers, medical CEOs, and other industry professionals share trends impacting their organizations.
This article summarizes some of the latest trends from the RCM Virtual Summit, plus insights from Altruis about maintaining strong revenue while keeping pace with an evolving healthcare industry.
Challenges Impacting Healthcare Revenue Cycle Management Performance
Among today's biggest challenges for healthcare companies is the issue of receiving full and timely reimbursement from Medicare, Medicaid, and other sources. This issue encompasses a wide range of relevant factors, including credentialing, verification, scrubbing, posting, reconciliation, and analysis of denials. Below is a closer look at each of these in more detail.
Provider Credentialing
Eligibility Verification
Claim Scrubbing
Payment Posting
Cash Reconciliation
Denial Analysis
Provider Credentialing
At the pre-claim stage in the process of healthcare revenue cycle management is the task of provider and facility credentialing. Because any delay or error with credentialing can cause a claim to be denied, proper credentialing is essential.
Review procedures for gathering and storing credentials. When a new provider is hired, update their credentials immediately and don't allow these new hires to see patients until the credentialing process is already fully complete. Use digital procedures and other best practices in modern credential management to ensure the process flows as smoothly as possible.
Eligibility Verification
During the front-end stage of healthcare revenue cycle management, eligibility verification at the pre-visit point ensures patient accounts will be eligible for reimbursement. This should occur at essentially the same time as scheduling and appointment confirmations.
When eligibility verification is delayed too long, there's a risk of providing services with no reimbursement. Delays in this process mean the patient visit has already taken place before verification is confirmed, putting revenue capture at risk.
It is also important to ensure that eligibility is done correctly. Many times the wrong insurance plan is selected causing denials. The most common error is when the plan should be a Medicaid MCO, but straight medicaid is selected in error.
Claim Scrubbing
Claim scrubbing is a step that should occur after the patient visit during the transaction stage in the process. It involves examining medical claims for any errors or missing information that could potentially lead to a denial.
When a healthcare center has effective claim scrubbing, rejected claims are kept to a minimum. The billing specialist/revenue cycle manager is catching all possible issues before they make their way to the processing and back-end stages of the healthcare revenue cycle management cycle.
Payment Posting
A hot topic at this year's RCM Virtual Summit was finding organizational alignment on billing and collection workflows due to the increase in patient responsibility for high-dollar copays and out-of-pocket expenses. Despite the impact of this trend, healthcare organizations must still pursue fast, accurate payment posting.
Payment posting takes place toward the end of the transaction stage. When payments are continually posted as efficiently as possible, a medical practice gains the clearest possible picture of its financial status. This should include the posting of zero dollar remits to ensure the best picture of the denials being received.
Cash Reconciliation
The cash reconciliation phase matches patient invoices with insurance and reimbursement information to find any discrepancies. Is the clinic receiving the proper amount of money for each provided service? Are amounts still outstanding from potential sources of reimbursement?
When a healthcare center has high-quality healthcare revenue cycle management strategies in place, cash reconciliation is a smooth and reliable process.
Denial Analysis
At the end of the healthcare revenue cycle management journey is the critical task of denial analysis. The revenue cycle manager should examine each claim for denials and rejections, updating and resubmitting them as required for maximum revenue capture.
Even old, stale claims can often be corrected, resubmitted, and successfully approved for reimbursement. Some patients may be eligible for retroactive coverage, which can be handled through a retroactive revenue recapturing tool like Altruis RetroPayTM to turn bad debt into a new source of revenue.
Advantages of Altruis Healthcare Revenue Cycle Management Outsourcing
Altruis uses innovative healthcare revenue cycle management techniques to put the focus on healthcare center efficiency and profitability. A practice that outsources its revenue cycle activities to Altruis can rely on experienced healthcare management professionals who are finding every opportunity to maximize revenue.
Additionally, Altruis can review every self-pay encounter in the past year to see if potential unclaimed revenue is still available. Altruis has found that in the typical healthcare practice, 10% to 25% of self-pay encounters later become eligible for coverage that was not available at the time of service. Reclaim this revenue and improve the balance sheet.
Altruis helps healthcare organizations stay ahead of ever-changing healthcare standards and trends that impact financial stability. This allows the healthcare professionals at the practice to focus on providing patient care, knowing Altruis has revenue cycle management activities under control.
For More Information: Healthcare Revenue Cycle Management
In today's demanding healthcare environment, using resources wisely is more important than ever. Take every opportunity to capture revenue and run the strongest possible healthcare organization.
Turn to Altruis for the world's best strategies in healthcare revenue cycle management. We help America's healthcare centers optimize revenue cycle management for outstanding performance.