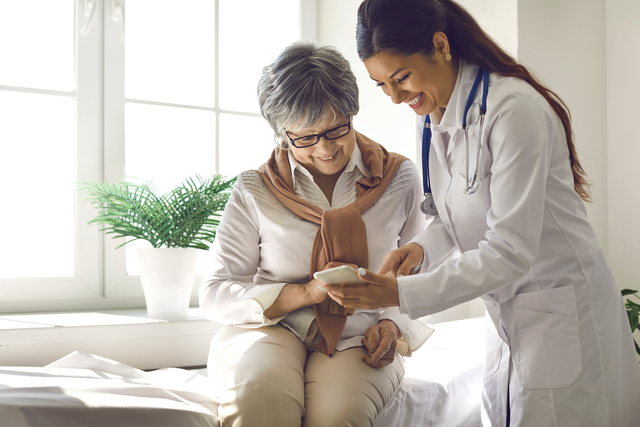 Altruis's RetroPay™ can boost your revenue cycle management by reimbursing Medicaid claims. This easy solution saves patients money and keeps your doors open.
The financial statistics surrounding self-pay patients at healthcare facilities are astounding and, unfortunately, can often lead to the eventual closure of federally qualified health centers (FQHC) and rural health clinics (RHC) around the country bogged down with bad debt to write off. Recent revenue cycle management studies have shown that when patients present as self-pay, only about 6% of every dollar is actually, eventually paid. Given that 31% of uninsured patients have medical bills of at least $5,000 and 15% report more than $10,000 in bills, 6 cents for every $1 is a significant loss.
This is all debt that many healthcare centers are then forced to absorb. As a result, a recent study conducted by Health Affairs revealed that health centers in Medicaid expansion states are six times more likely to face closure than their non-expansion counterparts. Closing points of care is especially devastating for hospitals in rural areas where bad debt can place a strain on already tight budgets.
Enter: Altruis RetroPay™. A powerful solution to take uncompensated care and bad debt and turn it into new revenue for FQHCs and hospitals across the country. All handled, risk-free, by Altrius.
What is Revenue Cycle Management in Healthcare?
Revenue cycle management is a process that healthcare systems use to keep track of patient revenue, from the initial encounter to the final payment. It is a critical part of health administration. If done well, revenue cycle management can help improve patient satisfaction and reduce healthcare costs. However, human error in the process can be costly.
What Is RetroPay?
In most states Retroactive Medicaid Coverage is a feature of Medicaid that provides reimbursement of health care expenses to any care provided up to three months before the individual applied for Medicaid or Managed Care Medicaid, assuming the new beneficiary would have been eligible before application.
While Retroactive Medicaid can yield 10-20% in additional self-pay revenue recovery, it is often complicated and time-consuming for in-office medical billing professionals.
How RetroPay Helps Improve Your Revenue Cycle Management
RetroPay boosts existing (and creates new) revenue streams by identifying Medicaid coverage of existing uninsured patients and retroactively billing in an automated manner for the healthcare provider. This means revenue instead of bad debt, strengthening your ability to better serve your patients and run your facility optimally. With Altrius as your revenue-cycle partner, we can do things differently and have outlined here five features of RetroPay™ that make it a simple solution to what is likely a significant revenue flow problem.
Fast Results – See gains in less than 30 days
RetroPay™ does not require a software installation. Therefore, implementation as part of your existing revenue cycle management system is simple and done quickly.
Automated Process – Searches new encounters daily
With Altruis as your partner, your self-pay encounters for the last 365 days will be assessed regularly and flagged when they have been identified as having qualified to receive Retroactive Medicaid Coverage by either their MCO or Medicaid.
We then have our skilled revenue cycle specialists verify coverage for the encounter and bill it out for you.
100% Contingency – We only get paid when you get paid
RetroPay™ is free of any set-up or integration fees. All payments received as part of Retroactive Medicaid Coverage are handed to your organization just as all other insurance reimbursements.
Altrius' RetroPay™ is a pay-for-performance service. What does that mean? You do not pay us until you have been paid, eliminating any additional debt.
Better Patient Experience and Results – Superior to traditional collection methods
Our process does not involve chasing after patients for payment. Instead, our solution eliminates patient responsibility entirely. This is to the benefit of both the patient and the provider and makes for both a seamless and stress-free process.
Simple Initial Investment – Only one hour of your time
Recently, an Altruis partner received an additional $500,000 in healthy revenue in their first month using RetroPay™. This was a greater than 2x reimbursement from Medicaid than in previous billing cycles. This client continues to see an increase in revenue by $100,000 a month using RetroPay™.
If you are also interested in bringing in healthy revenue from what could have otherwise been bad debt, click here to learn more about the Altrius difference. We are ready to get started today!