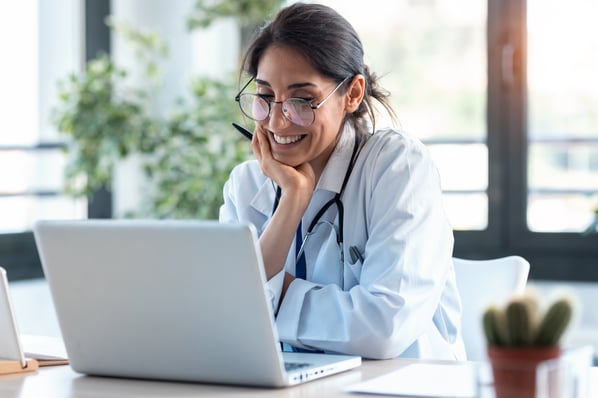 How Can an Organization Improve its Healthcare Revenue Cycle Management and Avoid Denials?
An increase in claim denials at a healthcare center is a symptom of a much deeper issue. It indicates a systemic malfunction in your revenue cycle management (RCM) that needs immediate attention before things get worse. Let's explore how revenue cycle improvement could be part of the solution.
A recent study by the Medical Group Management Association (MGMA) found 40% of medical practices aren't hitting revenue goals despite an overall rise in U.S. medical claims since the COVID-19 pandemic. MGMA highlights common problems including inadequate accountability for not meeting metrics, missing revenue from high-deductible patients, and non-standard workflows which prevent strong revenue capture.
Your healthcare organization can overcome obstacles like these through strong revenue cycle management. Here are 5 strategies to implement for measurable revenue cycle improvement.
Establish Coverage vs. Non-Coverage Up Front
A healthy medical practice works proactively to determine which patient services are covered and not covered under insurance, Medicare, Medicaid, and other plans. Ideally, before the patient receives services, their coverage has already been checked and verified.
Unfortunately, many medical practices fail to verify coverage until it's too late. If you've already rendered services and later discovered the patient wasn't covered, it could be quite difficult to secure payment without significant effort. Patients without coverage often become revenue collection challenges, particularly at federally-qualified healthcare centers (FQHCs) serving low-income patients. A streamlined path toward revenue cycle improvement is through making sure patients are covered by the right health insurance.
Preauthorize and Precertify
It's a mistake to operate under the assumption that preauthorization and precertification are happening smoothly unless you have strong precertification protocols in place. Here are some important questions to ask about this stage of the process.
How effective are your authorization procedures?
Who's in charge of facilitating preauthorizations?
Are they ensuring all patient visits are preauthorized every time?
Who oversees accountability for accomplishing these tasks?
Medicare/Medicaid and insurance providers often have strict rules for preauthorizations. For example, Medicare Advantage requires preauthorization to see specialists and arrange non-emergency hospital care. Failure to secure it can be grounds for denial of a claim.
Assess Necessary Resources and Technology
Using outdated claims processing technology directly impacts your revenue. When your technology follows the wrong processes or uses outmoded rules, you can't claim the revenue you deserve. An MGMA study found that while healthcare executives tend to focus on obvious challenges like staffing and costs, revenue and technology might not be getting the attention they deserve.
Does your team have access to automation for capturing patient information and transmitting documents? Does your platform stay current on the latest regulatory changes? If your revenue is struggling, take a hard look at whether your technology is contributing to the problem rather than solving it.
Provide Revenue Cycle Management Training
Your team may not have the latest training and education to keep pace with the rapidly-changing standards of the healthcare industry. Is your entire staff using up-to-date medical codes? Is there a habit of missing fields or inputting invalid data? Is someone in charge of follow-up on denied and resubmitted claims?
Some healthcare employees misunderstand rejections vs. denials and give up too early in the claims process. Perhaps they have no background in proper medical coding. Alternatively, they might be so busy they're allowing claims to remain stalled until the window of time closes. As a result, valuable payments go unclaimed.
Medical coding is a stressful challenge for untrained healthcare workers. A review by the National Institutes of Health found that 62% of medical practice respondents had no prior training in billing and coding and 75% felt uncomfortable with it.
Train your team to understand what's going wrong within the steps of your billing and claims cycle, including how they can help facilitate smooth payments. Your team may be full of motivated, talented people who simply lack the knowledge and experience it takes to properly handle the full range of complex medical claims. If your team is lacking or you don't have time for training, you may need additional help from outside experts.
Request Help from the Revenue Cycle Experts
When your organization needs extra support to strengthen its revenue, Altruis is here to help. We help our healthcare partners avoid denials and optimize the entire healthcare revenue cycle management process.
From pre-verification to medical coding services and beyond, we take the hassles out of healthcare. Ask us about handling your healthcare center's verification, claims submissions, coding reviews, denial management process, and much more. Schedule a call with us to explore the benefits of revenue cycle management with Altruis.