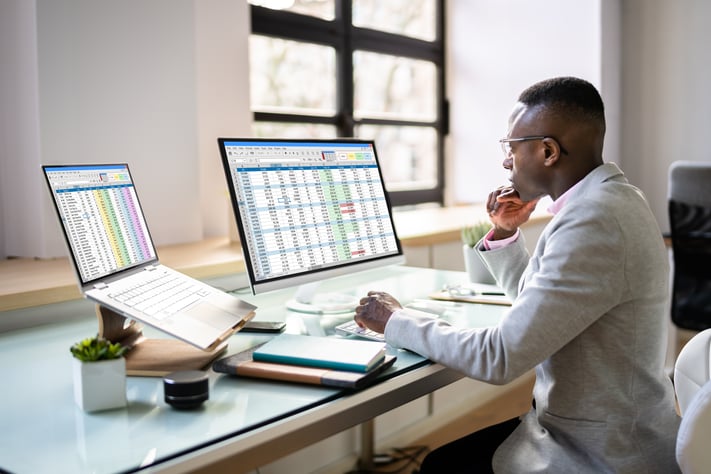 How efficient is your community health organization's mental health billing? The community healthcare model presents a different set of challenges from the traditional healthcare billing process.
Below, we'll explain this model in more detail and share five best practices you can use to improve your billing for mental health services.
1. Understanding the Community Mental Health Billing Model
First, what is community mental health medical billing? This is a type of healthcare billing where underserved populations are covered even if they don't have health insurance coverage. It typically assists traditionally underserved populations like homeless people, low-income residents, and rural residents without insurance.
In the community health billing model, providers don't rely on patients or insurance companies to respond to billing for mental health services. Instead, healthcare organizations turn to programs, grants, donations, and other forms of funding to cover care costs. Medicare and Medicaid are two examples.
2. Community Health Billing Differs From Other Insurance
The community health billing model focuses on the quality of the care and the larger mission to assist underserved populations, rather than focusing on the number or type of mental healthcare services performed. Providers may accept fixed, lower rates for these services and build their strategies around delivering much-needed care to vulnerable communities.
Traditional private insurance tracks costs by focusing on the specific types and amounts of care. Reimbursement comes at different, usually much higher rates that may vary wildly depending on the situation. Studies by the National Institutes of Health and other organizations have found that private insurance reimbursement rates are often between 241% and 400% higher than Medicare reimbursement rates.
3. Know the Various Types of Billing
Private Insurance
A private insurance plan provides coverage from an individual company rather than a state or federal government organization. The patient or their employer selects one of more than 1,000 private health insurance companies in the United States and the healthcare provider bills this company.
In community health billing, private insurance plays a more minor role than in the rest of U.S. healthcare. Community health billing means the main source of mental health treatment coverage comes from a government program or agency partnership that benefits the community and individuals alike.
Medicare
Medicare, sometimes called public insurance, is a program of the U.S. federal government. The program sets specific rates for reimbursement and healthcare providers must apply to become participants in Medicare.
It may take as long as 90 days to qualify for Medicare reimbursement, so consider this before working in community mental healthcare. Medicare can also be picky and exacting about its process for requesting reimbursement. One key advantage is that after you are approved as a Medicare provider, your reimbursement rates will generally be clear and predictable.
Medicaid
Unlike Medicare, Medicaid is an assistance program rather than an insurance program. It covers low-income families who might not otherwise qualify for or receive appropriate medical treatment.
Medicaid is a federal program administered at the state level. Both a state agency and the federal government fund it for each state, but coverage types and processes vary from state to state. You must apply to be a state Medicaid provider and agree to abide by relevant rules.
Other Coverage, Sponsorships, and Donations
There are also other types of community health coverage, like the Children's Health Insurance Program (CHIP) and state-run programs like the Kentucky Children's Health Insurance Program (KCHIP). In some cases, coverage comes from other types of sponsorships or donations tied to the person's individual health situation.
4. Focus on How

Mental Health Medical Billing

Happens
Get your program off to a good start by being aware of deadlines and timeframes, like the 90-day wait for Medicare approval. Set clear expectations among your staff for meeting ongoing billing deadlines and addressing inquiries from reimbursing organizations. If your staff needs extra help, choose a community mental health billing partner who is fully qualified and experienced with this type of healthcare billing.
Evaluate your organizational fee structure and operating strategy because healthcare providers must reduce or waive certain fees for community mental healthcare. Payment for this care comes from the sources described above. This means the focus shifts from collecting every dollar at higher rates to collecting previously agreed-upon rates.
As a result, you must have billing and coding programs in place to ensure your organization codes, bills, and requests reimbursement properly. Certain codes and services are specific to the community health population. Improper billing puts your healthcare organization at risk and poses risks for the people you serve, like reductions in services and poor health outcomes.
5. How Altruis Can Help
Support your community with the best possible patient care. Altruis helps you focus on your patients' needs without worrying about whether your billing is running smoothly. Turn to us for extensive expertise in the latest technology and best practices in community mental health.
We provide world-class billing services for mental health providers that follow the community health model. Allow us to handle your medical coding, payment processing, government program reimbursements, and more. Schedule a call with Altruis to learn about the difference we're making in communities like yours.